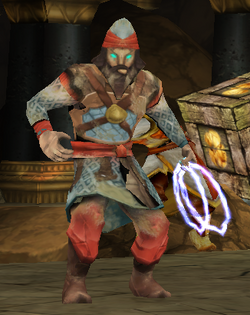 Animated Golem (previously known as Stone Warrior) is a stone guardian of ancient Babylonian Desert Ruins in Sahara. The golems are animated when trespassers come to the ruins.
The golems also dig something in those ruins, one of the relics they found was Pairika Crown. But it was stolen from them by Lara Croft, and the golems are intent on getting it back.
Appearances
Edit
Ad blocker interference detected!
Wikia is a free-to-use site that makes money from advertising. We have a modified experience for viewers using ad blockers

Wikia is not accessible if you've made further modifications. Remove the custom ad blocker rule(s) and the page will load as expected.