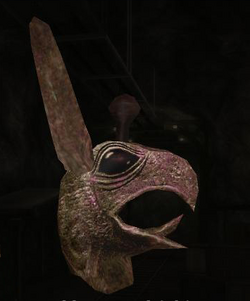 The Griffin-Head Protome is one of the Relics in Tomb Raider: Anniversary. It is found in the level Greece - Midas's Palace.
Information
Edit
Griffin heads were fitted on bronze cauldrons or drinking vessels in archaic Greek art ca 700 BCE and served as talismans to ward off evil spirits.
Ad blocker interference detected!
Wikia is a free-to-use site that makes money from advertising. We have a modified experience for viewers using ad blockers

Wikia is not accessible if you've made further modifications. Remove the custom ad blocker rule(s) and the page will load as expected.