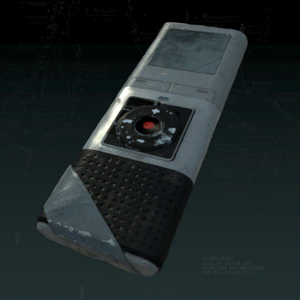 Heart of Darkness refer to special collectible Documents found in Rise of the Tomb Raider.
There are four total Heart of Darkness documents in the game.
Gearing Up
Edit
We're gearing up. I was on the first flight to Siberia to secure the old Soviet installation. Now more are arriving every minute. Konstantin gave a speech to the new boots, and I stayed in the back to watch. Love hearing him speak, never gets old. I was never much for believing, but it was just words before. This is something more. It's truth.
I was broken once, but Trinity is making us whole again, giving us a purpose. A new world awaits. Even those who don't believe will have a part to play.
Lara's Thoughts
Edit
Some sort of private journal... One of Trinity's soldiers...
First Kill
Edit
First day in Siberia and it happens. Two years in Afghanistan, and another in Indonesia, and nothing. But one day out here on the ice, and - pop - I get a kill. Watched the man's eyes go glassy as he begged me for something. Not Russian. No Clue.
I waited with him, and watched. One minute he was there, the next, nothing... just meat. Got sick on the snow, all mixed in with the kid's blood. But he's just meat now. And I'm alive.
Konstantin keeps telling us we're out here for a special reason, tells us we're doing God's work. I'm starting to see that now.
Lara's Thoughts
Edit
He's a psychopath. If these are the kind of people Trinity hires...
Second Kill
Edit
I don't think Ana shares our faith. Or she's in this for something else. She's conflicted. I get that. I used to be the same way. But we've all got a part to play in this.
Took another patrol to see if I could get another kill. Sure enough, caught a Remnant at the perimeter. Took my time. Did it with my hands, so I could see the light in her eyes go out. Stayed with her until she went cold. Magic.
Konstantin tells us that with the Source, we'll live forever... that we'll finally look upon the face of God. But I already have.
This is where I'm supposed to be. Took me so long to find it. but this is it. I'm home.
Lara's Thoughts
Edit
Trinity has to know what he's up to...
Initiation
Edit
Security guards came at night. Knew they would. I crossed a line when I killed the tech from Echo squad. I knew I shouldn't have. But I couldn't help it. Remnant weren't enough. I needed something... more.
They brought me to the windowless room. I thought I was dead. Then Konstantin was there. Took my head in his hands, and smiled. Told me he understood. He was like me once. I've sinned, but there could be forgiveness.
I've been a blunt instrument, swinging wildly. He told me I could be redeemed. I've got a special skill, just need sharpening. Trinity can make me a weapon, point me in the right direction.
I almost cried and kissed his feet. I will become what I was meant to be. For Trinity. For Konstantin.
Lara's Thoughts
Edit
Trinity will find a use for anyone... even this man...