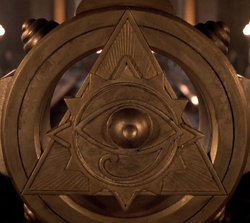 Illuminati is a group opposing Lara Croft in the movie, Lara Croft: Tomb Raider.
The Illuminati is secret society, who was after the Triangle of Light that was created in the City of Light. They wait for the planetary alignment to move on to their ultimate plan. Illuminati uses the same symbolism as the People of the Light: tringle, all-Seeing-Eye, sun, and horses.
Ad blocker interference detected!
Wikia is a free-to-use site that makes money from advertising. We have a modified experience for viewers using ad blockers

Wikia is not accessible if you've made further modifications. Remove the custom ad blocker rule(s) and the page will load as expected.