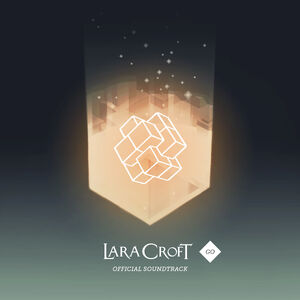 Lara Croft GO music is created by Pixel Audio. The music for the Mirror of Spirits update was created by Ramsey Kharroubi.
Official Soundtrack (excluding Mirror of Spirits) has been released on SoundCloud
01) A Forgotten Path
02) A Bridge Of Daylight
03) The Bridge Of Many Sides
04) Terrace Of Forked Tongues
05) The Lowest Point
06) The Maze Of Snakes
07) Temple Of The Wise (Distant Melody)
08) The Maze Of Spirits
09) The Doorstep Of Spirits
10) The Queen Of Venom
11) The Journey Home
12) The Shard Of Life

Ad blocker interference detected!
Wikia is a free-to-use site that makes money from advertising. We have a modified experience for viewers using ad blockers

Wikia is not accessible if you've made further modifications. Remove the custom ad blocker rule(s) and the page will load as expected.