Oxygen Supplies are a type of gear that allow Lara to remain in zero oxygen.
Tomb Raider: Chronicles
Edit
In the Level Deepsea Dive, Lara makes use of a deep sea diving suit.
Tomb Raider: Underworld
Edit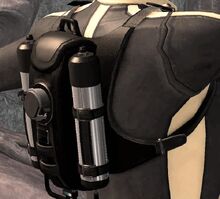 Tomb Raider Underworld Lara makes use of a diving tank in levels that feature extensive underwater exploration.
Mission Appearances:
Mediterranean

The Path to Avalon
Niflheim
The Norse Connection
God of Thunder
Realm of the Dead

Andaman Sea
Arctic Sea

Helheim
Yggdrasil
Out of Time
Rise of the Tomb Raider
Edit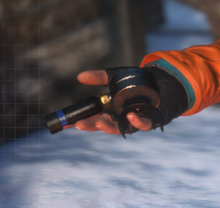 Lara acquires a rebreather from a dead Trinity soldier. In addition to using it for swimming, Lara will also wear in in areas full of gas.
When using the rebreather, bubbles will be expelled when Lara exhales. in reality, a rebreather is designed to recycle the same breath and thus eliminate bubbles.
Ad blocker interference detected!
Wikia is a free-to-use site that makes money from advertising. We have a modified experience for viewers using ad blockers

Wikia is not accessible if you've made further modifications. Remove the custom ad blocker rule(s) and the page will load as expected.