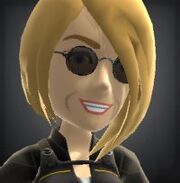 Stuck on a Tomb Raider game? Need hints, tips or a little hand-holding? Look no further. Stella's detailed game guides have what you need to get started, get un-stuck, or find what you missed the first time through. No matter which game you're playing or which game system you're using—Windows PC, Macintosh, PlayStation, Xbox and Xbox 360, Sony PSP, Dreamcast, Nintendo Wii, DS and Game Cube, as well as Game Boy, Game Boy Advance, even the Tomb Raider mobile phone games Stella has the answers.
Learn how to control Lara, discover the locations of all secrets, treasures and rewards in every Tomb Raider game, and find out how to get around bugs and glitches. To get started, choose your destination from the menu or use the search box above.
About Stella Stellalune is one of the most famous and well known Tomb Raider fans. She has created walkthroughs for all the Tomb Raider games, as well as contributing valuable hints, cheats and tips. Just about everyone who plays Tomb Raider games knows of her and her website. In addition, she helps with Tomb Raider contests and often donates figurines. She is known as a legend in the Tomb Raider fan community.
Ad blocker interference detected!
Wikia is a free-to-use site that makes money from advertising. We have a modified experience for viewers using ad blockers

Wikia is not accessible if you've made further modifications. Remove the custom ad blocker rule(s) and the page will load as expected.